How do I download just one book from a series page?
Freebooksy sometimes promotes books that are included as part of a series. When this happens and you click on a book that is a special Series Promotion, we will automatically route you from the Freebooksy site or newsletter directly to an Amazon series page for an easier, more direct downloading experience.
You will know when you are being routed from Freebooksy to an Amazon Series page because it will look slightly different from a regular Amazon book page. Here is an example of what this looks like:
A regular book page on Amazon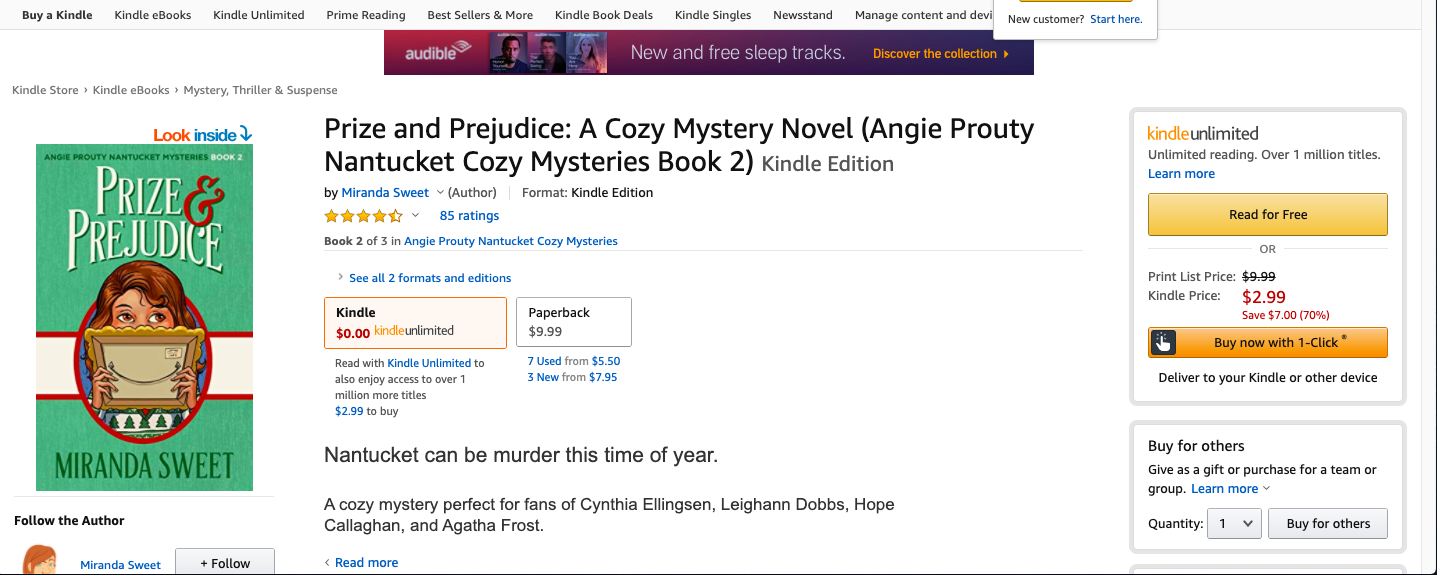 A series page on Amazon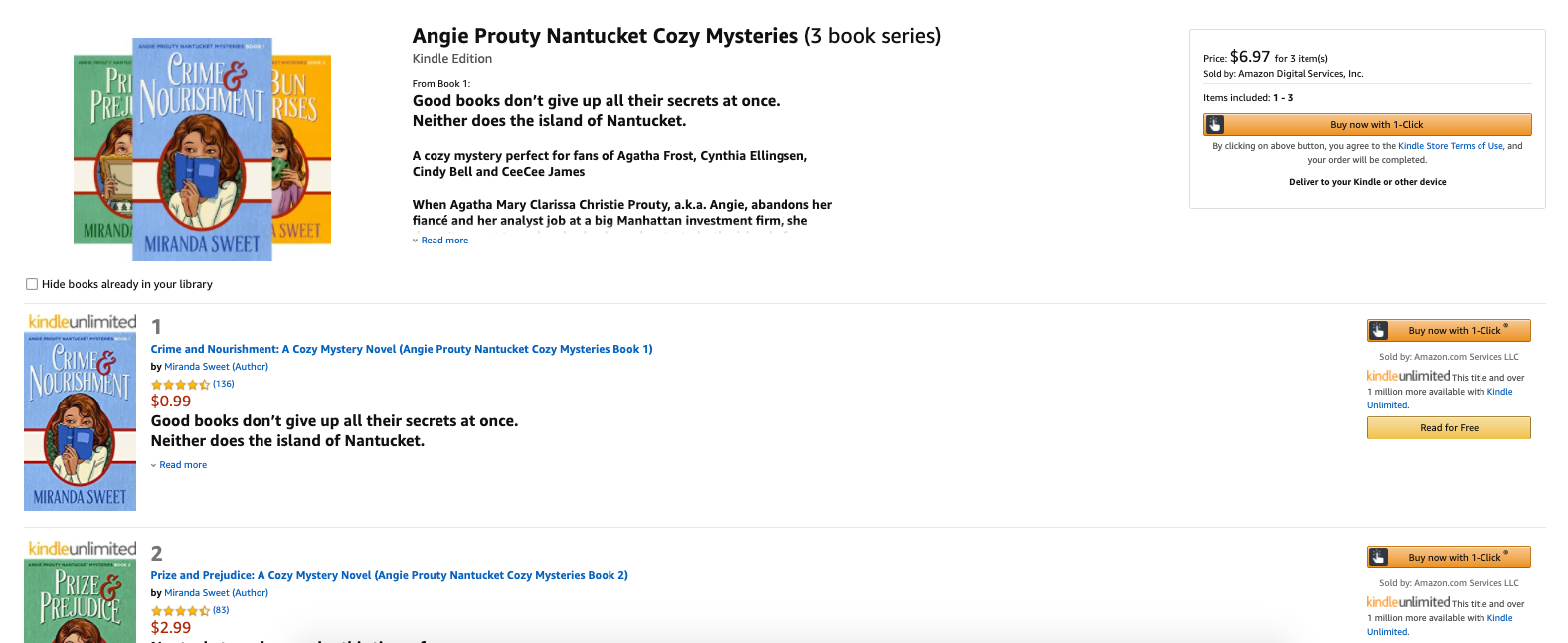 You can see that a regular, standalone book page on Amazon gives you the "Buy now with 1-click" option on the far right side of the page. A series page is similar, but it also has an option to buy all books in the series at the very top right-hand corner.
If you are not interested in purchasing all books in a series and only want to download the free book that was listed on your Freebooksy newsletter, please be sure to click on the link for the free book.
If you accidentally buy all books in the series, you can follow these steps for returning a book on Amazon:
From your Amazon account, visit 'Manage Your Kindle',
Select the 'Actions' button next to the title you'd like to return,
Select 'Return for Refund'.
You must request a refund within seven days of the date of purchase. Once a refund is issued, you'll no longer have access to the book.
---
---