How do I remove features from my cart?
As you've gathered promotions into your cart, you may find that you need to remove one of these features. That's not a problem at all; keep reading and follow these steps to remove a feature (or features) from your cart before purchase:
1. Make sure that you're logged into your Written Word Media Account.
2. Once you're logged in, click on the Cart icon and text in the upper right hand corner of the dashboard.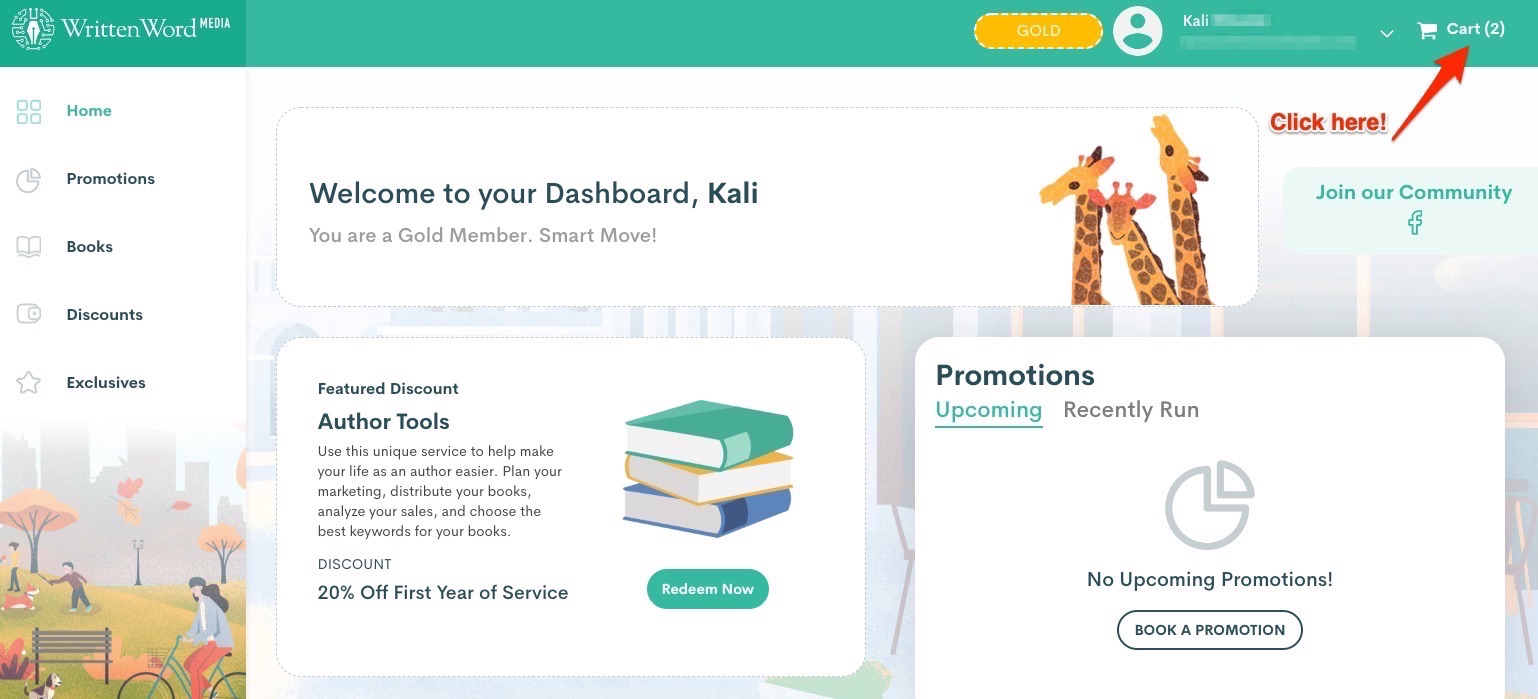 3. When you open up the cart, you'll be able to see the features that are in your order. Note that in the upper righthand corner of each individual feature, there is a grey "X". By clicking on that "X", you can remove that feature from your cart.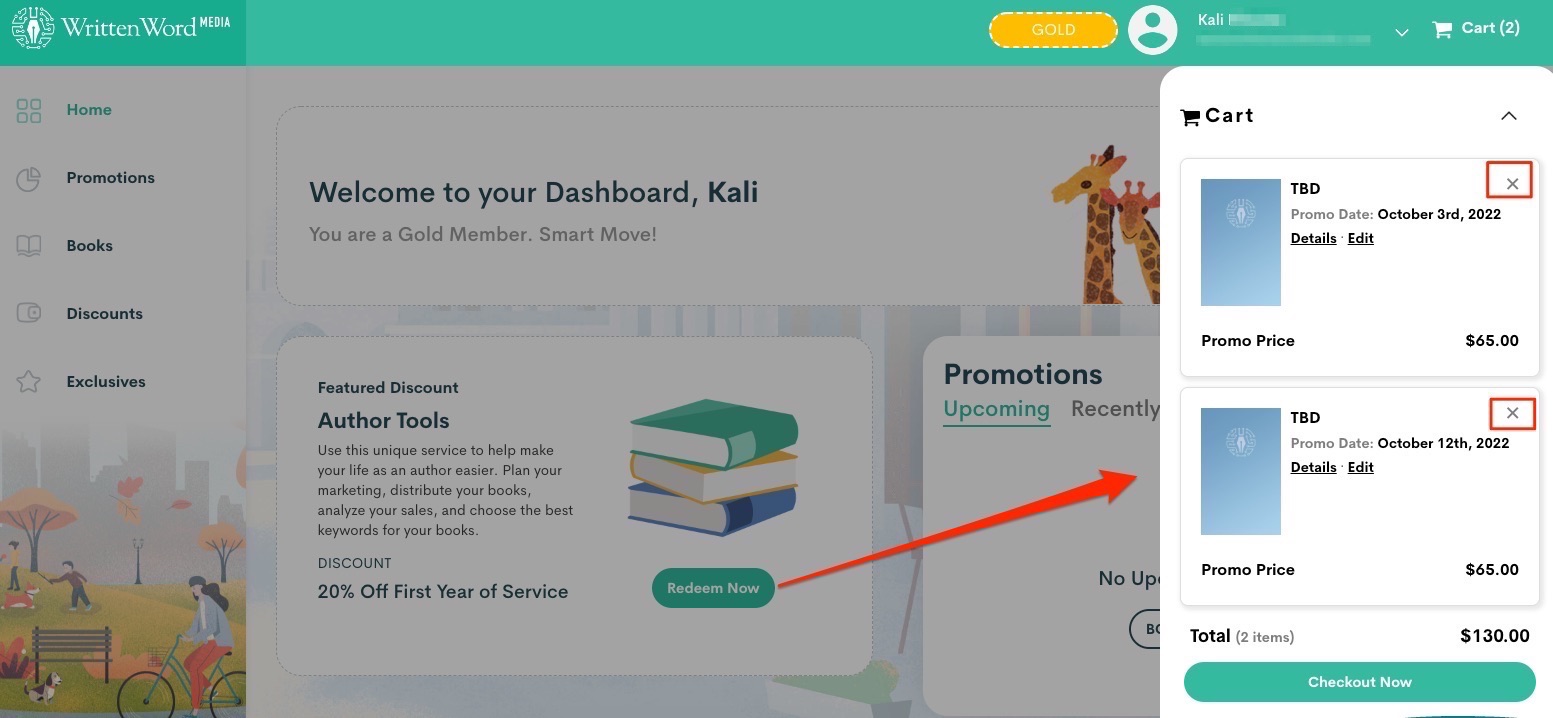 4. A message will pop up asking if you're sure you want to remove this promotion from your cart. Make sure that you are removing the correct promotion! Once you click "Remove Promotion," that feature will be gone and you will need to go through the booking process again to get it back.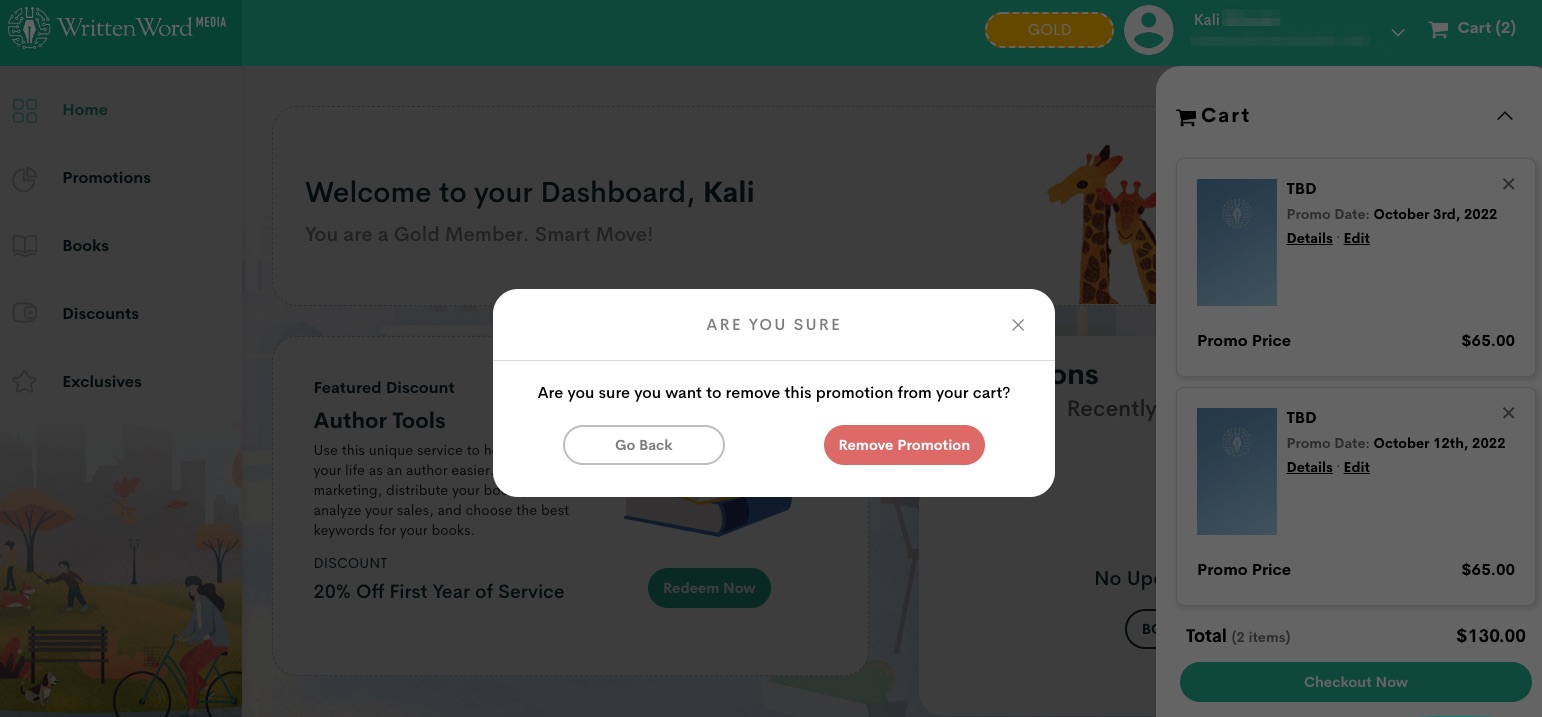 5. You can see that the promotion was successfully removed from my cart after clicking on the red "Remove Promotion" button. You can double-check this by opening up your cart again and reviewing the total number of features in your cart.
---
---